phone (2)
Uniquely designed Nothing OS 2.0
New Glyph Interface
50 MP dual rear camera + 32 MP front camera
6.7" flexible LTPO AMOLED display
Snapdragon® 8+ Gen 1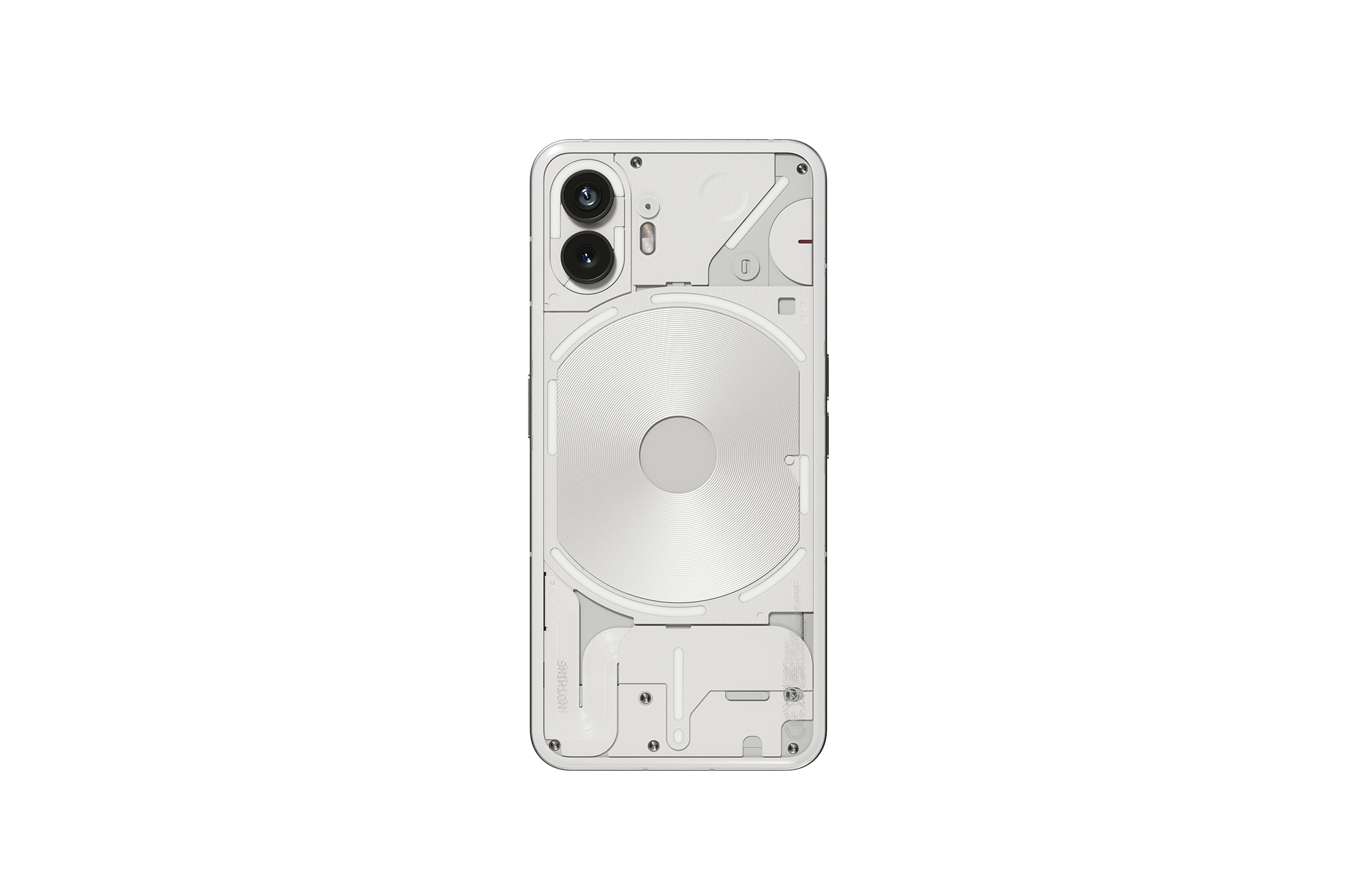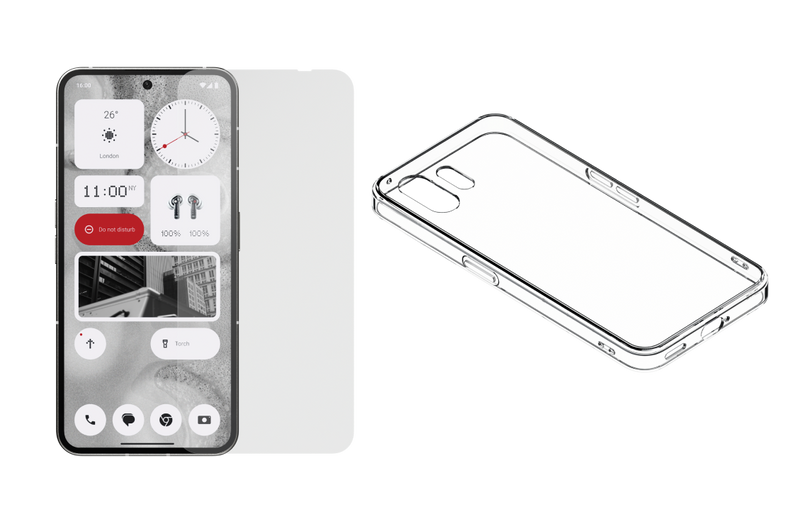 Phone (2) Case & Screen Protector
Regular price

€44,00

Sale price

€26,00

Regular price

Unit price

Translation missing: en.accessibility.unit_price_separator
Power (45W) EU Version & Cable 180cm
Regular price

€54,00

Sale price

€32,00

Regular price

Unit price

Translation missing: en.accessibility.unit_price_separator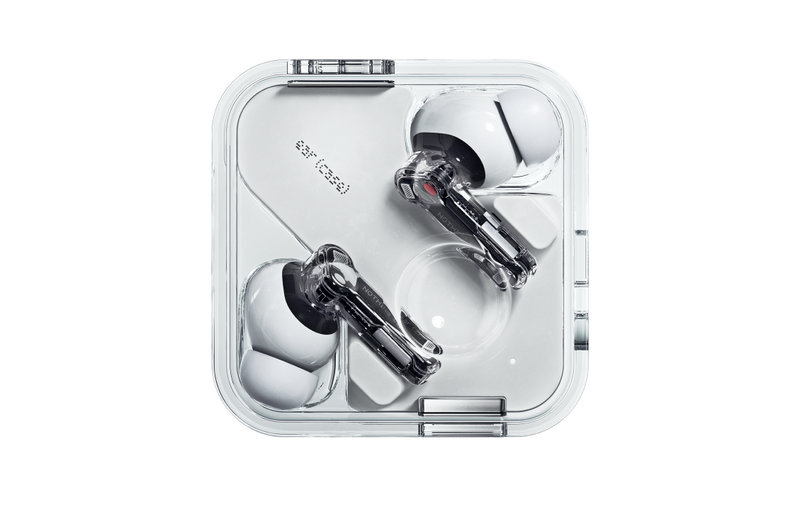 Regular price

€149,00

Sale price

€119,00

Regular price

Unit price

Translation missing: en.accessibility.unit_price_separator
In the box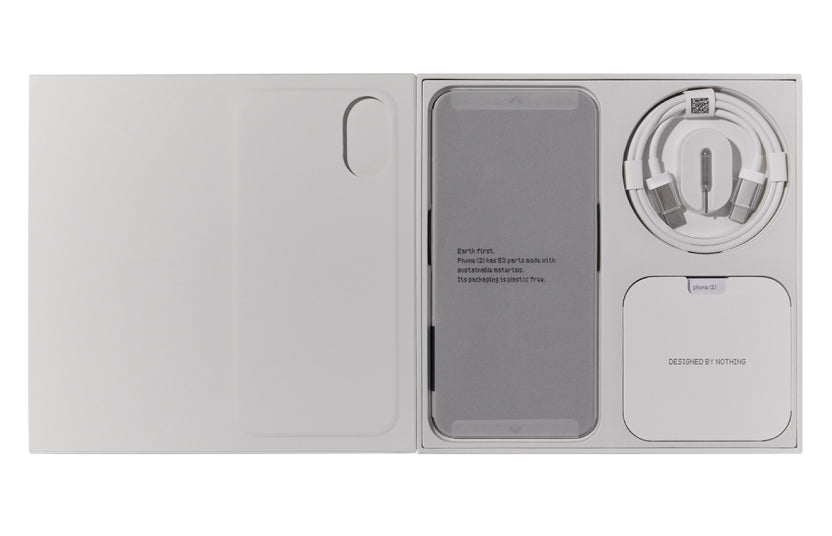 Nothing Phone (2)
Cable (c-c)
Safety information and warranty card
Screen protector (pre-applied)
SIM tray ejector
Nothing (R) Care
No coverage
Accidental Damage & Theft 12 months
Regular price

Sale price

€64,95

Regular price

Unit price

Translation missing: en.accessibility.unit_price_separator
(*Tax included)
Accidental Damage 12 months
Regular price

Sale price

€49,95

Regular price

Unit price

Translation missing: en.accessibility.unit_price_separator
(*Tax included)
Regular price

Sale price

€729,00

Regular price

Unit price

Translation missing: en.accessibility.unit_price_separator
Contactless payments on London tube are joke
Enjoying the phone but would like many more features that what is given so far. Based on Carl's reaction to reviews, there should be more features being released over time - really looking forward that.
However the biggest pain is the google pay - sometimes I stand for two minutes trying to make the contactless tap work on London tube station entry gates. I wonder why it is so bad. It always creates stress for me in peak hours and is a very big obstacle to enjoyment of the phone. I took the max feature version and basically paid 700 quid for a phone that cannot even tap contactless on tube as well as a 200 quid Xiaomi would. I tried all troubleshootings possible that are available on net, but no good. Given I am standing in peak hour London with a phone not allowing me to go through the gate - do you realise the geometric increase in probability of getting robbed of the phone? This is ridiculous guys.
Nothing Woes
I received the phone fairly quickly. But it was a faulty handset, spent about a week talking to customer support, which for nothing, is awful, constantly asking the same questions, asking for videos of it not working repeatedly and asking to try certain 'fixes' repeatedly. After a while finally agreed to take the phone in and as an apology I got an umbrella......
I was told initially that fixing it would take 1-3 days, 1 day for shipping and 3-5 days on delivery. Phone sent back to Nothing. No update on anything at all, I had to email and contact them myself for updates which isn't right, with no real help, always "we will send this to the internal team". Called yesterday and the customer support on the phone said that it would take 3 weeks to fix...why? Why not just send a replacement phone? After all it's not my fault. They sent out a faulty phone. After emailing a customer support agent after the phone call they then sent an email with conflicting information in the same line of the email. I now have lost faith in the brand and they have lost me as a customer from now on. Luckily I have a few friends who were going to get nothing phones which I have now warned them about the company.
Nothing is everything
I'm not really a massive smart phone geek but had been with that fruit based other system for years and years. Their apathy to push the handset design forward opened a door to allow someone to catch my eye. And nothing certainly did, been watching them since their launch and when my phone came out of contract I hung on for phone 2.
The phone works just like you'd expect a smart phone too...there's little nuances between both operating systems but android is much much better now days.
And the one nice thing was it made me only take over stuff I wanted too rather than the lazy transfer everything over to your new phone.
Love the design. Love what nothing are doing. Next up I need some nothing ear phones as the design on them are 👌
Keep rocking nothing. This is just the start 👊❤️
Phone (2) Review (1)
Absolutely Love my new Phone (2), it runs faster and functions way better than the previous Phone (1). The new Features alone are worth upgrading, In particular the new segmented glyphs, which are way more helpful, especially the timer glyph, can't wait for it to be compatible with more apps.
New User on the nothing brand
I have just moved across from one plus to the Nothing Phone and chose the Nothing Phone 2 and the phones seems to be very quick when using it, streams video and music smoothly, phone signal seems to be very good. Volume on the phone seems to be good one all, only down fall is not being able to change the notifcation sounds on different apps, the lights on the back seems to be a good idea and handy when phone face down, charge on the phone is very quick and the battery seems to last a good long time for heavy business use